From its inception, the LEED rating system for environmentally friendly buildings has always been concerned with the welfare of the building's users, with points dealing with indoor air quality and emphasis on providing natural day-lighting, etc. Requirements for energy efficiency and the like have benefitted humanity as a whole by helping to protect the environment.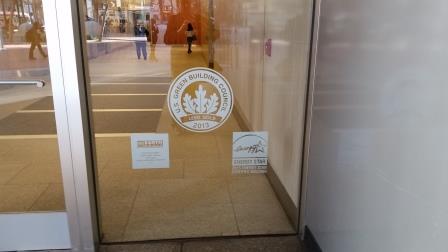 Now the USGBC (US Green Building Counsel) has moved up a notch, by introducing the concept of LEED points specifically tailored to foster Social Equity for all those involved with a building project. There are currently three credits available, the first geared towards anyone involved in the Project Team, be they members of the design team, the project owner, or part of the construction process. The second is related to those in the community that are affected by the building. This includes users of the building (staff or visitors of the facility) or those in the area surrounding the building. The last point relates to those involved in the Supply Chain, which can include those involved with the production and delivery of building material for construction.
The credit for 'Social Equity within the Project Team' encourages that staff receive at least prevailing wages, provides for ongoing training and development, and compliance with anti-corruption and child labor laws, etc.
The 'Social Equity within the Community' credit encourages the project team to reach out to the community to identify needs and concerns and to address them. Special effort at reaching the vulnerable, underprivileged and underrepresented is specifically encouraged. It aims to give everyone affected a voice, and ensure that everyone's needs are responded to.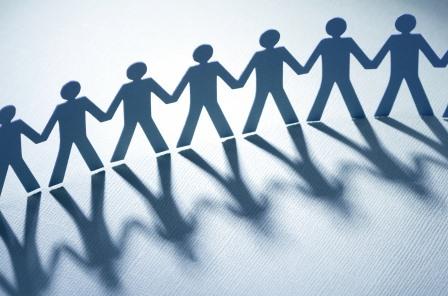 The final credit, 'Social Equity within the Supply Chain', addresses the needs and concerns of those involved in the production of materials and products used within the building. That involves everyone involved in the mining or growing of materials, through their processing and fabrication, to the delivery of the finished product. Concerns addressed include working conditions, health and safety issues, and freedom from harassment, forced labor, and the like.
To substantiate compliance with a credit, LEED relies heavily (but not exclusively) on third party accreditations related to social equity, such as GRI (Global Reporting Initiative) and their Corporate Sustainability Reports, Enterprise Green Communities, SEED (Social Economic Environmental Design) Evaluator, and Supplier Codes of Conduct.
These Social Equity credits have been introduced through the LEED Pilot Credit Library, and are initially available for certification of new construction projects through the BD+C (Building Design and Construction) rating system, but the plan is to extend the credits to other categories as the credits become established.